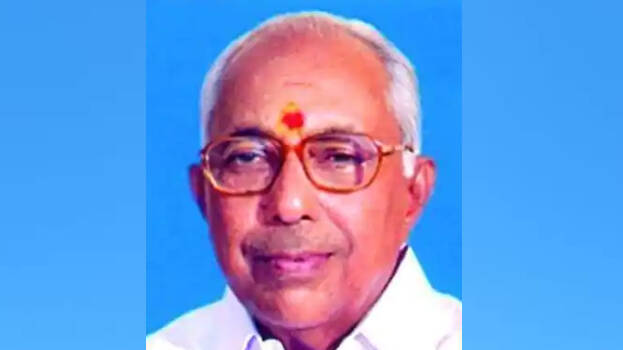 PATHANAMTHITTA: NSS former president advocate P N Narendranathan Nair passed away Tuesday morning. He was 90. He died at a hospital in Kallissery, Chengannur. He was undergoing treatment for old age ailments.
He was admitted at the Elanthoor Cooperative Hospital last evening after his condition deteriorated. He was shifted to the private hospital in Chengannur by night.
He had served as NSS president for four consecutive terms since 2012. He vacated his post a month ago. He had also served as NSS state treasurer, NSS Pathanamthitta union president and a member of NSS board of directors. He was Thiruvananthapuram former district judge. He will be cremated in Pathanamthitta tomorrow.
He leaves behind his wife K Rema Bai and children Nirmala and Maya. Sivasankaran Nair and Justice K Haripal are his son-in-laws.