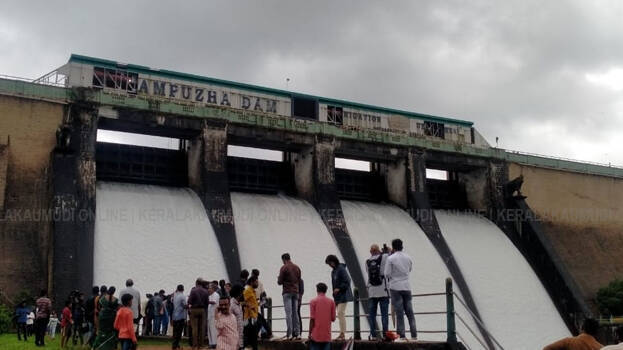 PALAKKAD: The Mazhampuzha dam has been opened following heavy rains. Four shutters were opened five centimetres each by this afternoon. With the opening of the dam, the authorities have warned people on the banks of Kalpathipuzha and Bharathapuzha to be careful. Reports said rain is still continuing in the catchment area of the dam.
The Mullaperiyar Dam was also opened today as the water level rose. Three shutters were raised thirty centimetres each. 543 cusecs of water are discharged. Many dams in the state were opened yesterday as the monsoons intensified.

Meantime, the water level in Chalakkudypuzha, which raised a lot of concern, is decreasing as the intensify of rains reduced. Even though more water came from Peringalkuth, the water level did not rise much. The intensity of rain has reduced in the state today. Orange alert has been issued in eight districts today. There are no warnings in Thiruvananthapuram and Kollam.