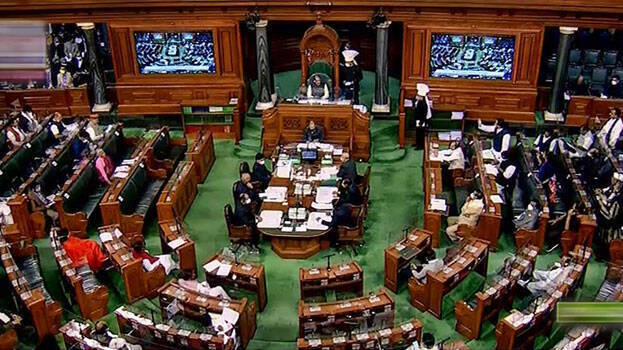 NEW DELHI: The Electricity Amendment Bill, which aims to allow the entry of private companies into the electricity distribution sector, will be introduced in the Lok Sabha, on Monday. The central government's decision comes in the wake of the ongoing protests by the opposition and the farmers' organizations.
It is being criticized that the bill enables private companies to make huge profits while the electricity rates for farmers and common people will go up further. However, the government argues that the bill will provide a choice of multiple service providers to power consumers. The bill seeks to amend the Electricity Act, 2003, which was enacted to unify the laws relating to generation, transmission, distribution and sale of electricity. In the wake of climate change, green energy should be given importance, said the government. Consumers will be able to purchase electricity from the distributors of their choice.
Meantime, one of the demands of the farmers' protest was not to proceed with this bill. The Samyukta Kisan Morcha alleged that the government had earlier promised that it will not introduce the bill without discussing it with the concerned organizations, but did not keep its word. The Samyukta Kisan Morcha has also called for a nationwide protest as soon as the bill is introduced in the parliament. Also, the All India Power Engineers Federation (AIPEF) has written to Union Power Minister R K Singh and state chief ministers asking them not to introduce the bill.