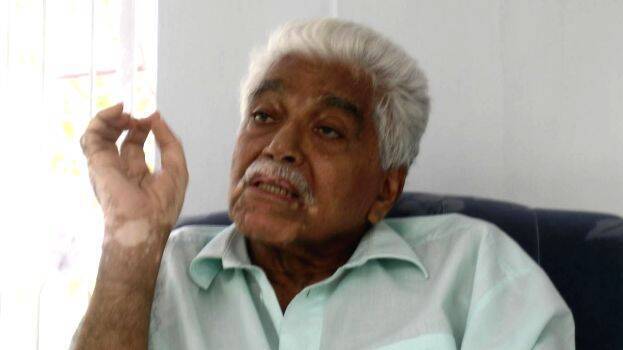 KANNUR: Veteran communist leader Berlin Kunjananthan Nair (97) who passed away today was the last leader alive among those who participated in the first party congress of the Communist party.
He attended the party congress held in Mumbai on May 25, 1943. He was 17-years-old when he participated as a youth wing representative. EMS, P Krishnapilla, P Narayanan Nair, C Unniraja and K K Warrier were among the 12 representatives from Kerala.

When the party congress of CPM was held in Kannur this year, Kunjananthan Nair wanted to participate in it. He was upset of not getting invited to the party congress. Although he knew that he would not be able to attend the party congress due to his poor health, still he expected the invitation. Nair became completely blind due to severe diabetes, but he wished to participate in the party congress when it was held in his native place Kannur. As far as he is concerned, this was his last party congress. He also said that he could die as a participant in the first party congress and the last party congress.
Kunjananthan Nair also expressed his desire to meet Pinarayi Vijayan before his death. He even told this to Kodiyeri. He had said that he felt guilty about his previous stance against Pinarayi Vijayan on the grounds of factionalism. It turned out that Pinarayi was right. 'I know that some of the criticism has been personal and I was wrong. It is my last wish to meet Pinarayi.', said Nair. But that wish was not fulfilled.
Senior communist leader and journalist Berlin Kunjananthan Nair passed away at his house in Narath in Kannur. Funeral is on Tuesday at 3:00 p.m. at his home. He was a journalist in Germany for 30 years and worked for a long time at the AKG Centre in Thiruvananthapuram. He is a native of Narath in Kannur district. At the age of twelve, he started working with EK Nayanar as the secretary of the Communist Party's Bala Bharata Sangam.