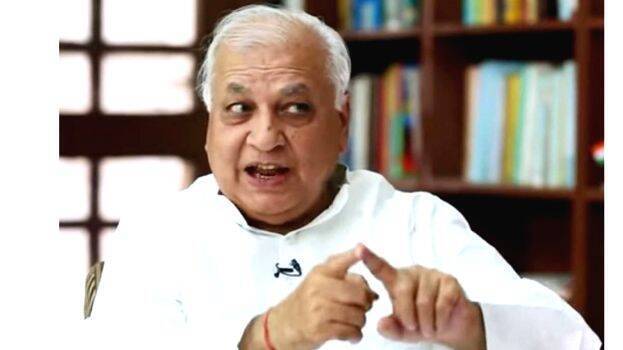 THIRUVANANTHAPURAM: Instead of persuading Governor Arif Muhammad Khan, who refused to sign eleven ordinances, including those curtailing the Lokayukta's powers, the government is set to lock horns with the governor. The Kerala cabinet on Wednesday decided to convene an emergency legislative session from August 22 to September 2 to enact legislation on several ordinances which stand lapsed for want of the Governor's approval by August 8.
The cabinet meeting has decided to recommend the Governor to convene the assembly on August 22. Chief Minister Pinarayi Vijayan explained the emergency situation in the cabinet meeting. Out of the eleven expired ordinances, eight are legislative amendments. Since the ordinances are not renewed, the only option is to introduce these lapsed ordinances as bills in the Assembly.
The fresh round of rift between the state government and governor Arif Mohammad Khan surfaced after the latter refused to give his assent to 11 ordinances that lapsed on Monday without studying them in detail The governor said he was against the "ordinance raj" as it was against the very spirit of democracy. He said he will not give assent to re-promulgation of these ordinances without going through them in detail.
The main among the ordinances that became invalid is the controversial ordinance curtailing the powers of the Lokayukta. Although the Assembly had met for 15 days from June 27, the Lokayukta Amendment Ordinance was not introduced in the Assembly. Following the expiry of the deadline, the situation is such that the law before the Lokayukta Amendment Ordinance is set to be reinstated.
According to the government, the governor had not pointed out that there was an error in the ordinances and had only questioned the urgency to issue them. The governor raised doubts only on the amendment ordinance that allows voting rights to the nominated members of the Milma governing body. Hence, the government's strategy is to introduce these lapsed ordinances as bills in the Assembly and send them to the Raj Bhavan.
Even if the Assembly passes the bills to replace the lapsed ordinances, the fact that the Governor is not obligated to immediately sign all the bills will be a setback to the government's strategy. The Governor has the power to return the bill if there are sufficient reasons. The Governor can accept the government's legal proposals, send them back without approval, or send them to the President. If the governor sends the bill back, the legislature can consider it again within six months and send it back to the governor with or without amendments. It is customary for the governor to accept such bills.