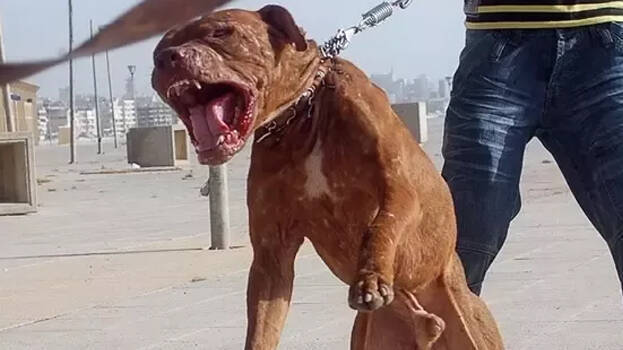 NEW DELHI: A 30-year-old woman suffered severe injuries after she was attacked by a pit bull dog. The woman, who got seriously injured on her head and face, is currently undergoing treatment at the hospital. The incident took place in Gurugram, last day. According to the police, the woman has been identified as Munni Rehman. She was attacked by her neighbour Vinit Chikara's pet dog. The shocking incident comes a month after an old lady was killed by her pet pit bull dog in Lucknow.
Munni works as a domestic help. She was attacked by the dog while on her way to the housing society. According to eye witnesses, Vinit came for a walk with the dog. As soon as he took off its belt, the dog attacked Munni and bit her. Soon after, locals scared the dog away and rushed her to the hospital. The negligence of the dog owner led to the horrible incident, said the locals. "We are investigating the matter and action will be taken according to law", said the police.
In July, retired school teacher Sushila Tripathi was killed by her pet pit bull at her house in Lucknow. She was rushed to the hospital but could not be saved. Sushila Tripathi's son owned two pet dogs, including a pit bull.
Pit bull is a medium sized, short haired dog, which is listed as one of the dogs bred for fighting. They show affection towards only to one person in the house.