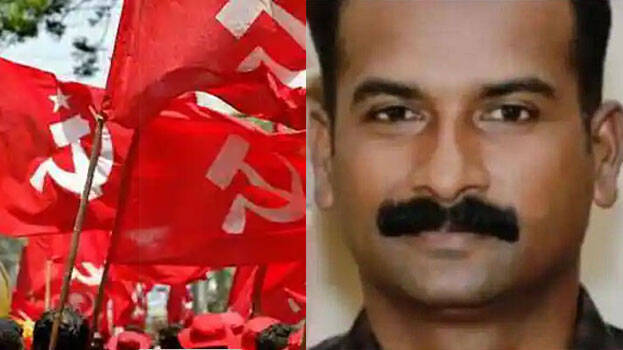 PALAKKAD: An eye witness revealed that those who killed CPM local leader in Malampuzha, Palakkad are party members. The dead has been identified as Marutha Road CPM local committee member Shahjahan (40), a native of Kottekkad.
Shahjahan was first hacked by party member Sabari, said eyewitness Suresh. Following which, Aneesh also hacked him. Both of them are party activists. There were eight people in the gang. Of which, two people attacked him. There was a dispute among them over the party newspaper Deshabhimani, added Suresh.
The incident took place at around 9:15 pm at Kunnankad, last day. Shahjahan was hacked to death in front of his house. He was severely injured and was rushed to the hospital, but could not be saved.
Last day, the CPM had alleged that RSS was behind the murder. Shahjahan had received death threats from RSS activists, said Marutha Road panchayat president.
Meantime, A Prabhakaran MLA alleged that Shahjahan had received death threats via social media too. However, BJP district president M K Haridas said that neither the BJP nor the RSS have any involvement in Shahjahan's murder. Shahjahan is an accused in a case of attacking an RSS activist in 2008.
According to the FIR, there are eight accused in the Shahjahan murder case. In the FIR, there is no evidence that it was a political murder, as per preliminary conclusion. Lately, a group of workers, who were part of the CPM, had decided to join the BJP. The FIR also stated that some local dispute on this issue could have led to the murder.