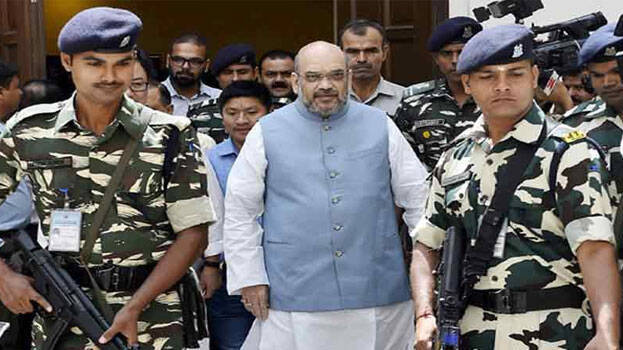 MUMBAI: A person who pretended as a security officer and roamed freely with Union Home Minister Amit Shah has been arrested. The arrested man goes by the name Hemant Pawar. It is reported that he has entered high security places.
It is reported that the arrested Hemant is the personal staff of an MP in Andhra Pradesh. He attended the programs wearing the ID card of the Ministry of Home Affairs. Therefore, no one had doubts. According to the police, he was behaving like a supervisor of security arrangements.
Amit Shah ended his Mumbai visit on Wednesday. But the security breach is known today.