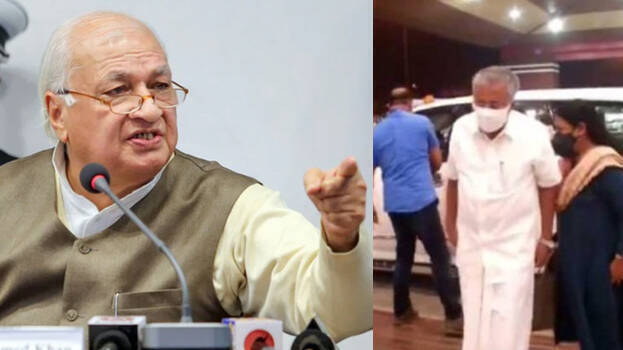 THIRUVANANTHAPURAM: Raj Bhavan has raised criticism that the office was not officially notified about Chief Minister Pinarayi Vijayan's foreign trip.
The governor was informed about the trip only when he reached Kannur yesterday to pay his last respects to Kodiyeri Balakrishnan. Raj Bhavan responded that the travel details should be communicated in writing.
The Chief Minister left Nedumbassery on a 3.55 a.m. flight on Tuesday for his Europe tour. The Chief Minister went to Oslo, the capital of Norway. Then he will visit England and Wales. The trip is aimed at the progress of education and industrial sectors of Kerala.
His wife Kamala and ministers P Rajeev and V Abdu Rahman are accompanying the Chief Minister. The trip was scheduled for the October 1, but it was postponed due to the death of Kodiyeri Balakrishnan.