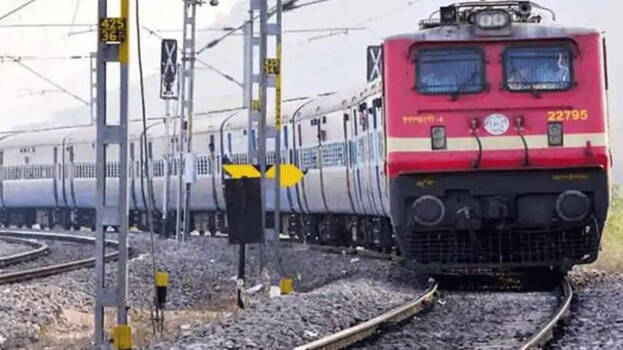 PALAKKAD: The consumer commission ordered the railways to pay a compensation of Rs 95,000 to the couple who faced difficulties throughout their journey as the berths booked were allotted to migrants by the TTR. The couple suffered a bad experience on the Thiruvananthapuram-Howrah Express from Palakkad to Chennai on September 6, 2017 at 12.20 am.
The railways had allotted berths No 69 and 70 to Dr Nithin Peter of Chakkittapara Karimbanakuzhi in Kozhikode and his wife Dr Sarika of Ottapalam Varode Srihari. However, when they boarded the train saw the migrants sitting in their seats with the written ticket. The migrants were not willing to empty the seats. They were not able to use 69 number seat as the chains were broken.
When the couple contacted Palakkad Station, they were asked to approach the TTR. However, the TTR was nowhere to be seen. Though they tried to seek the help of RPF officials of Tirupur and Coimbatore stations, it did not yield any results.

District consumer commission chairman V Vinay Menon, members A Vidya and N K Krishnankutty ordered to pay a compensation of Rs 95,000 including Rs 50,000 for not providing service on time, Rs 20,000 for causing mental distress to the passengers and Rs 25,000 as trade fine.

The couple complained to the district consumer commission against the southern railway general manager and Thiruvananthapuram additional divisional railway manager that they could neither sit nor sleep throughout the journey. The decision of the commission was based on this complaint.