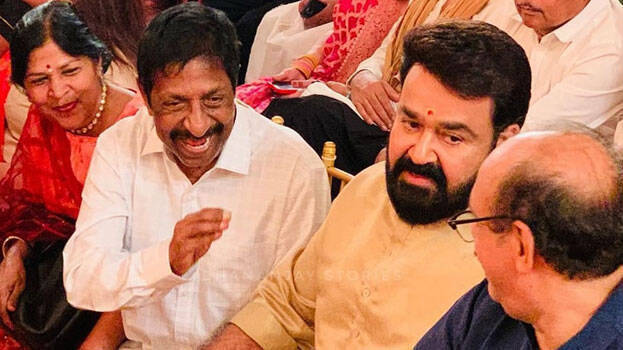 Actors along with their families attend the marriage of young producer Vishak Subramanyam. Mohanlal, his wife Suchitra Mohanlal, Kalyani Priyadarshan, Sreenivasan, Vimala Sreenivasan, their children Vineeth and Dhyan, Aju Varghese, M G Sreekumar, Vidhu Prathap, Rehman, producer Suresh Kumar and many others attended the function.



Advaita, an entrepreneur is the bride. The video of actor Sreenivasan holding Vineeth's hands and attending the function keeping aside his discomfort, is going viral on social media.


Vishak got engaged to Advaita in August 2022. Vishak Subramanyam is the grandson of the owner of noted production company Merryland Studio. He entered the production field by producing Dhyan Sreenivasan's 'Love Action Drama'. The same company later produced Sajan Bakery Since 1962. His film Hridayam directed by Vineeth Sreenivasan and which had Pranav Mohanlal, Kalyani Priyadarshan, Darsana Rajendran in lead roles was a big hit.