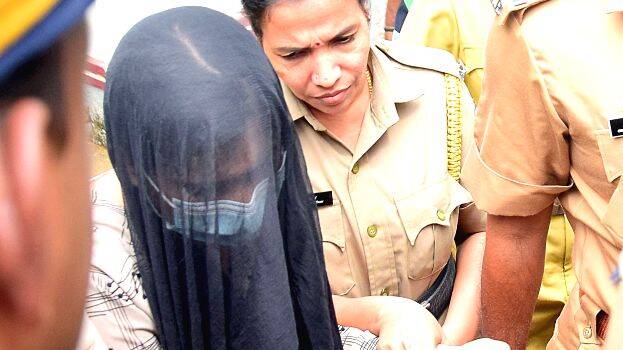 THIRUVANANTHAPURAM: Greeshma, the prime suspect in Sharon murder case was brought to the house at Ramavarman Chira in Tamil Nadu for evidence gathering by the police. It is believed that the police have recovered crucial evidences from the house. The vessel which was used to make the Ayurveda medicine, the glass into which it was poured and the suspected poison powder was found from there.
The nature of the powder can only be ascertained after forensic investigation. Greeshma's father was also summoned to the house.
A huge team of Kerala and Tamil Nadu police reached the house yesterday morning at 10.30 for evidence gathering. Greeshma was covered in a black shawl. She described the events on the day Sharon had come to the house.
They sat in the living room for some time and went to the bedroom. Greeshma admitted that it was there that she gave the poison laced Ayurveda medicine. The police also recovered the wedding locket, thread, and the bangle that Sharon gifted her when she passed the exam.
Greeshma tried to poison Sharon many times by mixing poison in his juice. It is believed that Sharon and Greeshma had a marriage ceremony at Sharon's house and stayed at a resort for three days. Greeshma will be taken to that resort today for evidence gathering. She was taken to the Villapilshala police station after the evidence were collected