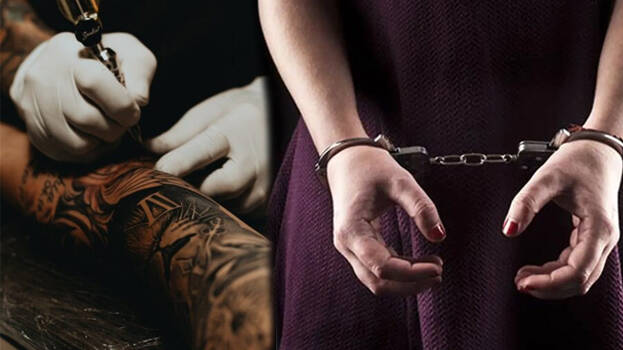 NEW YORK: The mother of a ten-year-old boy has been arrested as the kid got a tattoo on his forearm. The incident happened in New York. Children below the age of 18 are not allowed to tattoo in New York as per the law.
The boy walked into the nurse's office in his elementary school and asked for Vaseline to apply on his tattoo. The nurse noticed the tattoo on his hand and informed the police. The boy told police that his neighbor had inked the tattoo with his mother's consent.
Following this, the cops arrested the mother Crystal Thomas and the tattoo artist Austin Smith. He was running the tattoo studio without license. The pictures of the boy's tattoo are circulating on social media.