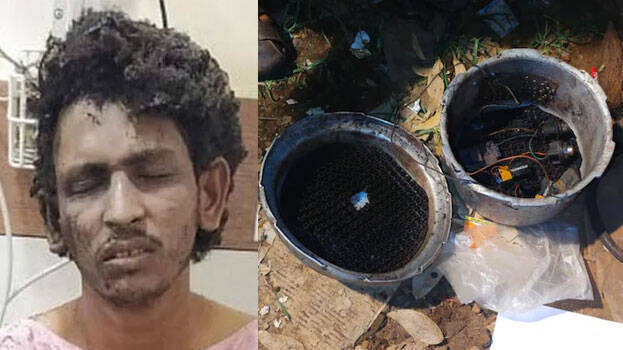 BENGALURU: In connection with Mangalore blast, the police and NIA are conducting raids at 18 places, including at the relative houses of Shivamogga resident Mohammed Shariq, the main mastermind in the case. A raid had taken place in Shivamogga's Thirthahalli last night. Explosives were found during the inspection.
Shariq, who was injured in the blast, is currently undergoing treatment at Father Muller Hospital. Karnataka Home Minister Araga Jnanendra said security has been beefed up here. Home Minister and State Police Chief Praveen Sood will visit the blast site today.
At the same time, the police had confirmed that Shariq, who is undergoing treatment, was behind the Mangaluru blast. The police found out that Shariq, who was inspired by the ISIS, had studied bomb making. The police had also said that the potency of the cooker bomb was reduced due to lack of skill in bomb making. Chief Minister Basavaraj Bommai was in Mangalore on November 19 when the blast took place.