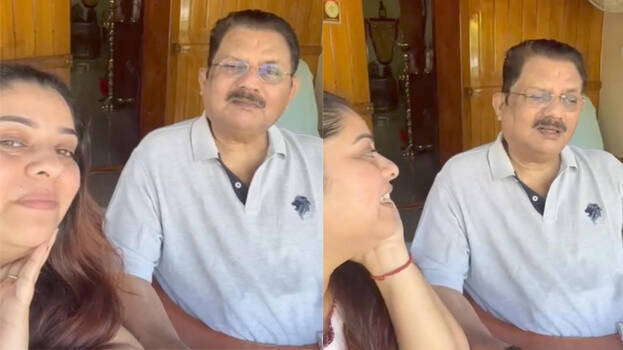 Jagathy Sreekumar is a popular actor who has etched his name in the hearts of Malayalis through his acting. Now a video of the actor singing along with his daughter has come out on social media. It was shared through Jagathy's Facebook page.
In the video, Jagathy and daughter Parvathy can be seen singing the popular Rafi song 'Kya hua tera wada'. In the video, Parvathy says that let's sing a song and Jagathy also sings along with her. The video is almost a minute long and has already gone viral on social media. Many people are commenting under the video.
After being injured in a car accident, Jagathy took a break from the film industry due to health issues. Recently, the actor made a comeback to the silver screen through 'CBI 5'.