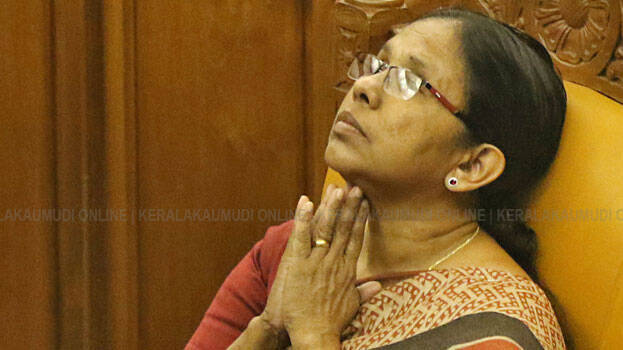 KOCHI: The Kerala High Court criticized the plea filed against the intervention of the Lokayukta in the case related to the purchase of PPE kits during the time of Covid. Don't think that anyone can do anything during the time of a disaster. No one should use disasters as a cover for corruption and nepotism. The court asked the officials why they are afraid of the investigation by Lokayukta. The case was considered by a bench led by the chief justice. Many including Rajan N Khobragade, former principal secretary of the health department, approached the court. The plea questioned Lokayukta's investigation.
The complaint is against 11 people including former health minister K K Shailaja, then health secretary Rajan N Khobragade, medical services corporation MD Balamurali, former medical services corporation general manager S R Dileep Kumar and private company representatives. The Lokayukta notice was sent to IAS officers and others. The case was accepted in the file after the completion of preliminary arguments and investigation. The Lokayukta had sent a notice to K K Shailaja asking her to appear on December 8.
Congress activist Veena S Nair approached the Lokayukta alleging corruption in the purchase of PPE Kits. The complaint also alleged corruption in the purchase of surgical equipment in addition to PPE kits. The exchequer suffered huge losses due to procurement of drugs and equipment without following the rules. The transactions were done with the knowledge of Shailaja, the then minister. The PPE kits were purchased from private companies at three times the market price. The payment is usually after delivery of goods. The complaint pointed that an amount of Rs 9 crore was sanctioned to the company before the kits were distributed.