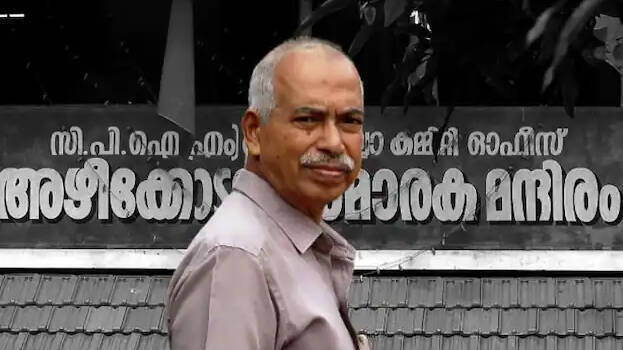 KANNUR: The CPI(M) has stepped up its efforts to bring back former Payyanur Area Secretary, V Kunhikrishnan, into the party fold. CPI(M) District Secretary, MV Jayaraj said that Kunhikrishnan has begun to associate with the party.
Kunhikrishnan left active politics after he had to face disciplinary action in the party for questioning misappropriation of funds by party leaders.
MV Jayaraj said that Kunhikrishnan has not done anything wrong. He has begun associating with the party. It is only natural that the leaders held a discussion with Kunhikrishnan. This is a party where anyone can return to any position within the party.
The other day, Payyanur Area Secretary, TV Rajesh, district committee members, C Krishnan and V Narayanan visited Kunhikrishnan and tried to find a solution to the issue. They agreed to discuss the misappropriation of crores of rupees in the party fund. The meeting followed after the order from the state leadership.
V Kunhikrishnan had filed a complaint to the party leadership about misappropriation of Rs.2 crore of funds by TI Madhusoodhanan MLA and other party members. The money was appropriated from the fund collected to construct area committee office, Dhanaraj martyr fund, and from the chit funds managed by the party.
Kunhikrishnan had approached the party leadership with bank details as evidence of the fraud. The party after examining the complaint demoted Madhusoodanan to district committee, while V Kunhikrishnan was removed from his position as Area Secretary.