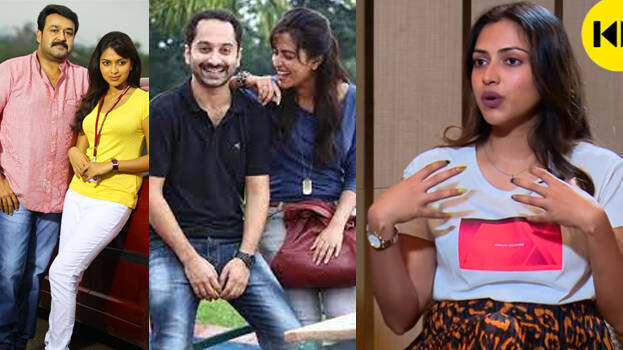 Amala Paul is a familiar actress to Malayalees through her movies like Run Baby Run, Oru Indian Pranaya Katha, Shajahanum Pareekutiyum, Mili, etc. After a small break the actress returns to Malayalam industry with 'Teacher', a movie directed by Vivek. Amala Paul spoke about her life and movies to Kerala Kaumudi.
Amala Paul said that she is not aware how the education system is going at present. Today's students enjoy more freedom. In those times, teachers were able to say anything. She said she doesn't find anything wrong in taking teachers on date. In college the age difference between teachers and students is less.
She also replied to the question whether her stardom will be affected if she acted with a new comer after sharing screen presence with main actors in the industry.
The actress said, "I never think like that. I became Amala Paul not by being in the shadows of these actors. I have confidence in my talents. I believe in hard work. That belief brought me till here. The casting for a movie is a director's choice."
Amala Paul also spoke about taking a break from the movies. She said she took the break when she was financially broke. She added that she needed a break at that time. Many people including her relatives were afraid if she would get movies after her return. That was a decision she took without thinking of the future and by only thinking about the present.