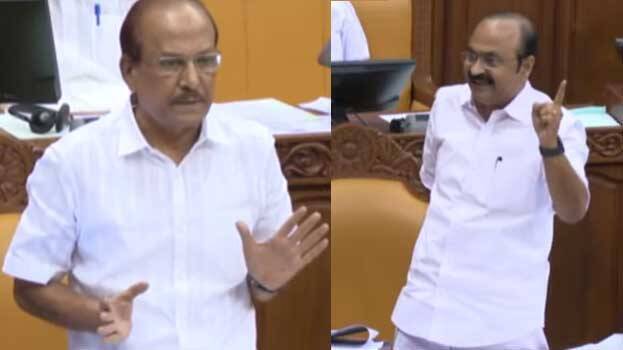 THIRUVANANTHAPURAM: The adjournment debate is progressing in the assembly in the Vizhinjam strike. Opposition leader V D Satheesan said the fishermen have become people experiencing misery and sufferings like the adivasis of Kerala.

The coastal areas are starving and are facing many problems. The residents of the coastal areas are suffering from many problems such as coastal erosion, loss of habitat, loss of employment and decrease in the availability of fish. The Vizhinjam project creates a very serious environmental impact. The government should approach the project considering such realities. The fishermen will give anything if you love them. Rehabilitation is the main issue. The government is fully responsible for this. It is the government's responsibility to settle the strike in a way that will not lead to communal discrimination. However, the government did not do that. The Vizhinjam strike should not be taken lightly. Satheesan said the people should not fuel the strike and not try to create conflict among the people.

P K Kunhalikutty
P K Kunhalikutty, the national general secretary of the Muslim League and deputy leader of the opposition, told the assembly that the opposition showed great responsibility and wants a port. There is no other such port in India itself. The centre should provide some aid. He said the Vizhinjam port project should go ahead by making the protesters happy by giving compensation as given to other projects.

M Vincent
Meantime, Kovalam MLA Vincent accused the government for being hostile towards the Vizhinjam protesters. The protesters were portrayed as terrorists. The government is responsible for bringing the strike to the port. A judicial probe is needed on the matters including the attack on the police station. The allegations against the protesters were based on what evidence, asked the MLA. The notice for the adjournment debate was given by Vincent.

Ramesh Chennithala
Congress leader Ramesh Chennithala accused the government for delaying the construction of the Vizhinjam port. There is no doubt that Minister Abdurahiman is a complete secularist. The opposition had objected the priest's remarks against the minister. Do not agree with anyone who unleashes violence. The chief minister is keeping silent and what is wrong, asked Chennithala.

The debate on the issue will be for two hours. The opposition had in the morning told the assembly that the government is not taking any steps to settle the Vizhinjam strike. The chief minister clarified that the issue can be discussed soon after that. This is for the first time during this session, the government has decided to suspend the proceedings for the debate. There has been a little progress in the consensus talks held between the government and the action council. The discussion is also in the background of this.