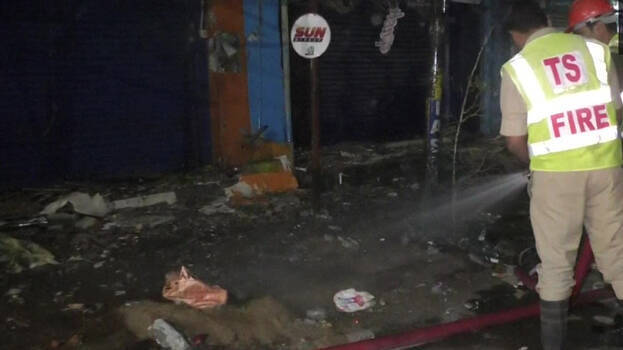 HYDERABAD: One person was injured in the explosion that happened at Bada Bazar area in Nizamabad, Telangana. The incident happened last night. Initial information received is that a box filled with chemicals exploded. The injured has been admitted to the hospital and his injuries are not serious.

The fire force team and the investigating officials reached the spot immediately.
One Town SHO Vijay Babu said the blast happened after shaking a box of chemicals. The police team have sealed the area of the incident. There were explosions in the southern states of Tamil Nadu and Karnataka. Terrorist links have been found in these two incidents.