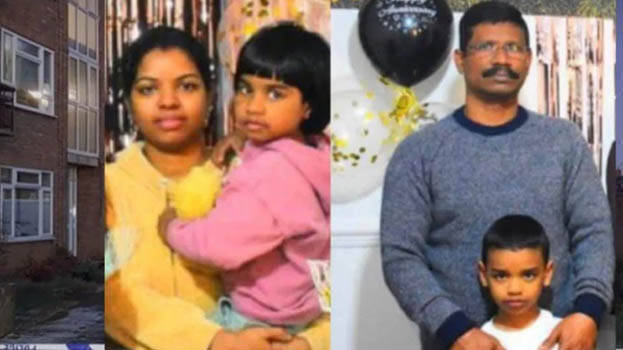 LONDON: A Malayali nurse and her two children were found murdered in Britain. The incident happened at Kettering in Northamptonshire. The dead have been identified as Anju (40) of Vaikkom in Kottayam and her children Jhanvi (4) and Jeeva (6). Anju's husband Chalevalan Saju (52) of Kannur have been taken into custody.
There was no response when Anju's family and friends tried to contact her on the phone on Thursday. When some of her friends came home, found the house locked from inside. On being informed, the police reached the spot and found the three lying in a pool of blood. Anju was dead by then. Though the children were taken to the hospital with serious injuries, their lives could not be saved.
The woman was working in Kettering General Hospital in UK. Saju was working in a hotel. They have been in UK for the past one year.