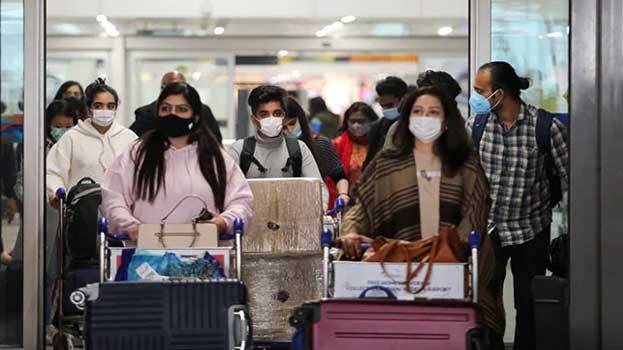 NEW DELHI: As Covid situation in countries including China and America is getting concerning by the day, precautionary measures have been tightened in India. As part of this, a sample of two percent of those coming from abroad will be tested. This will come into effect from Tuesday. Also, Union Health Minister Mansukh Mandavya has announced that the RT PCR test will be made mandatory for international travelers coming from China, Japan, South Korea, Hong Kong and Thailand. Those who test positive for Covid will be quarantined.
Mock drills will be conducted across India on December 27 as part of the Covid preparedness of health centres in view of the growing concern over the spread of Covid. The Ministry of Health has stated that the news circulating on social media platforms that India is planning to make the Covid test report mandatory for travelers coming from countries with high number of Covid cases is false.
After four people in India were confirmed to have Omicron variant BF.7, which is currently the cause of the spread of Covid in China, the Covid vigilance was tightened. All four of them have recovered. Also, the Union Health Ministry announced yesterday that the number of daily Covid cases in India is decreasing by the week.