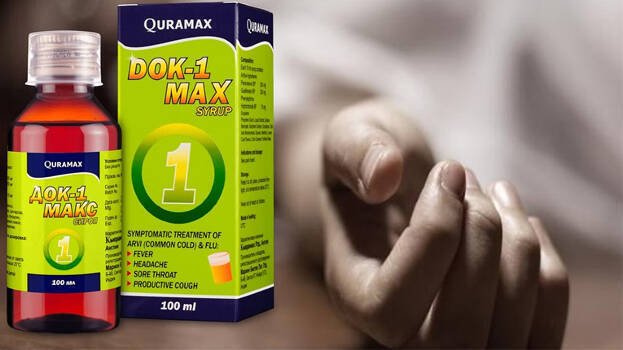 NEW DELHI: Uzbek health ministry has alleged that 18 children in the country died within days of consuming Doc-1 Max Syrup manufactured by Noida-based Marion Biotech Ltd. It is a company registered in Uzbekistan in 2012. This comes following the incident in the African country of Gambia where many children died after consuming the cough syrup of an Indian pharmaceutical company.
Of the 21 children who had difficulties including severe respiratory distress, 18 who received the drug died. It was found that the children took this drug three to four times a day two to seven days before their death. Children consumed doses ranging from 2.5 to 5 ml. It is more than the prescribed amount."Since the main component of the drug is paracetamol, Dok 1 Max syrup was incorrectly used by parents as an anti-cold remedy on their own or on the recommendation of pharmacy sellers... And this was the reason for the deterioration of the condition of the patients." Uzbek Ministry of Health informed.
Preliminary tests conducted in the laboratories revealed that the substance Ethylene Glycol was present in the cough syrup. This is a toxic substance. As per reports, seven employees were fired and action will be taken against the experts.