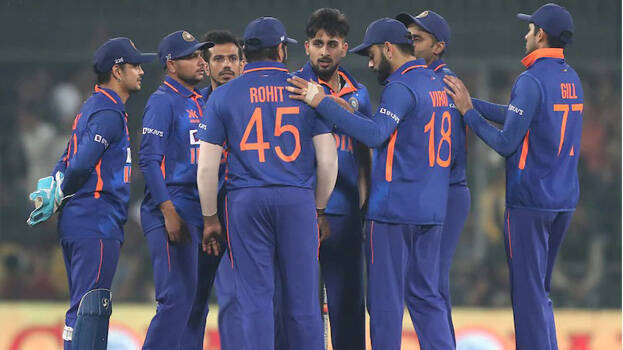 INDORE: In the 3rd ODI against New Zealand, India gets a clean win with a margin of 90 runs. Winning all 3 ODIs of the series India confirmed its 1st rank position in the ODI ranking as well. The centuries of Rohit Sharma and Shubman Gill helped build a whopping score of 386 runs. The New Zealand team went all out with 295 runs in 41.2 overs.
Indian team who had to take batting after losing the toss gave an amazing performance from the beginning. Hitman who was out of form and Gill made the scoreboard read 200 without the loss of any wickets. Gill-Rohit combo created a score of 212. As the score crossed 200, their individual scores crossed centuries as well. When hitman scored 101 runs with nine 4s and six 6s, his 30th ODI century was born. Completing his 4th ODI century Gill scores 112 runs from 78 balls that included fourteen 4s and five 6s.
Hardik Pandya's performance of 54 runs from 38 balls helped India reach the score of 386 after Rohit was taken out by Bracewell and Gill by Tickner.
The New Zealand team who came for batting gave their best performance as well. But even with the century of opening batsman Devon Conway could not help them score 300.