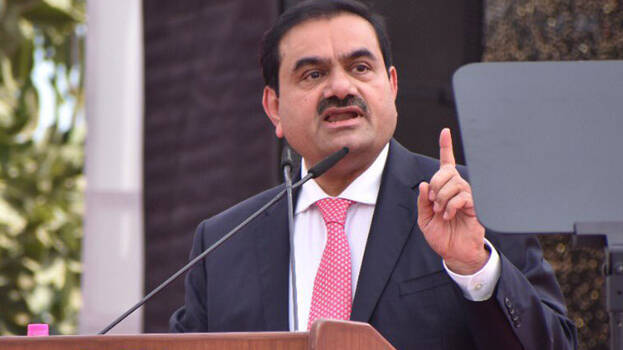 MUMBAI: Following the Hindenburg report alleging accounting frauds, stock manipulations and money laundering, the Adani group lost Rs 2.37 lakh from market capitalization. The ripple effect of this on the Indian stock market is not small as it started with a loss on Friday. Sensex fell by 338 points while Nifty50 fell by 1.14 percent to 17,683.40 points. Shares of Adani's listed companies fell by 20 percent. Shares of Adani's companies lost Rs 85,000 crore on the day the Hindenburg report came out. Adani group issued a press release just as investors started selling shares after the report came out. Although the report was claimed to be a lie, it could not stop the fall. The continuing fall in the stock market has raised concerns that Adani group is facing a collapse.
Meanwhile, further share raising of Adani Enterprises will begin today. It is reported that this is the largest follow-on stock raising in the country. Rs 20,000 crore is targeted for debt repayment and other expenses. The time for investors to apply is from today to Tuesday.
Hindenburg, in its report against Adani Group, claimed that Adani Group is exaggerating the share value. Adani group has threatened legal action and Hindenburg has said they are ready to go to court. According to Hindenburg, the Adani group is yet to respond to the 88 questions asked towards the end of the report even after 36 hours.
Following the report, Adani group alleged that an attempt is being made to sabotage the stock raising, which will start from today to raise Rs 20,000 crore in the stock market.