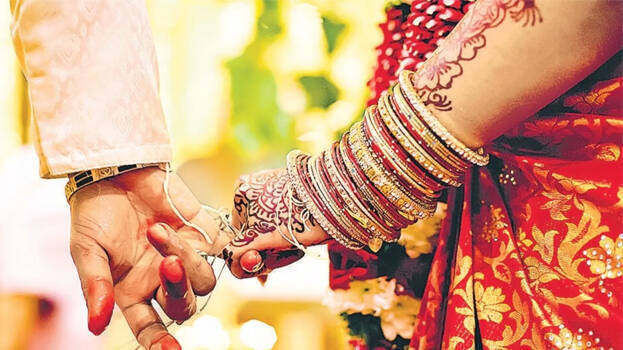 PARAVOOR: Dramatic scenes unfolded at Parayakkad temple after the bride refused to get married during the wedding ceremony. She refused to marry as she was in a relationship with another man whom she met first. The bride arrived at the temple from the beauty parlor in the morning. The change of heart happened after the wedding ceremony started.
Following the dispute, the Paravoor police reached the temple and called both the groups to the station and made a settlement. After negotiations, the lovers got married the very next day. It was also agreed to pay compensation to the groom.
A few months ago, a man from Nayrambalam had come to meet the girl. Even though the bride's family withdrew from the relation, the two became close. Meanwhile, the girl got a proposal from Mala native who was working in abroad and her family agreed.
The bride told the police that her family did not agree despite her insistence that she did not want this marriage. When Nayaramblam native and his father were called to the station, they agreed that they were ready for wedding. According to this, the marriage also took place at the Paravoor Register Office yesterday.