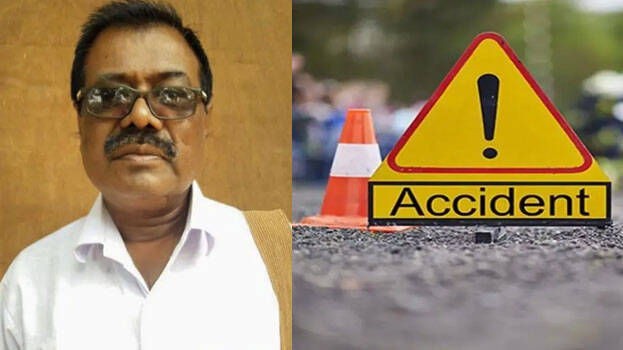 JAIPUR: Former Congress MLA Arjun Charan Das died after a truck hit his bike on Saturday. He was an MLA from the Jajpur district of Odisha. He was rushed to the hospital, but his life could not be saved.
"Das was taken to a hospital where he was declared brought dead, while another person on the two-wheeler was injured and shifted to Cuttack SCB Medical College and Hospital as his condition was critical," Sadar Police Station inspector-in-charge Manas Ranjan Chakra said.
Arjun Charan Das recently joined the Bharat Rashtra Samithi headed by Telangana Chief Minister K Chandrasekhar Rao. BRS Odisha founder member Akshaya Kumar told the media that the accident took place when Das was traveling from Jaipur to Bhubaneswar to attend the party's press conference.
Chief Minister K Chandrasekhar Rao condoled the death of Arjun Charan Das. Deceased Arjun Charan Das is the son of former Jaipur MP Anadi Das. He was a Congress legislator from Binjharpur Assembly constituency from 1995 to 2000.