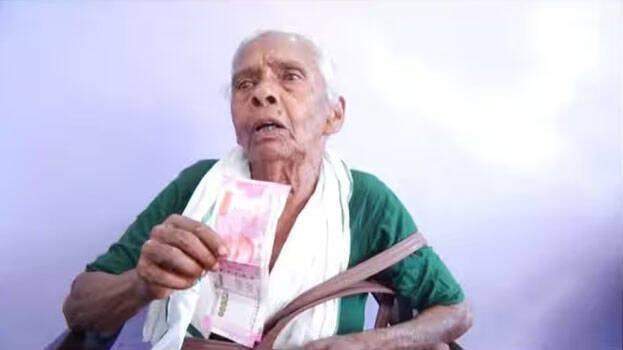 KOTTAYAM: A 93-year-old lottery seller was robbed of lottery tickets worth Rs 4000. The incident took place in Kuruvamoozhi near Mundakayam in Kottayam. Devayani, a native of Mundakayam, lost lotteries worth Rs 4000. Due to this, the livelihood of the elderly woman has come to a standstill.
Devayani has been making a living by selling lotteries for many years. On the 6th of this month, a young man who arrived in a car bought 100 tickets from Devayani after giving her two notes of Rs 2000. While she was returning home, Devayani realized that the notes were fake and it was used by children to play.
Devyani only knows that she was cheated by a man who is her grandson's age. The man robbed her of her livelihood.