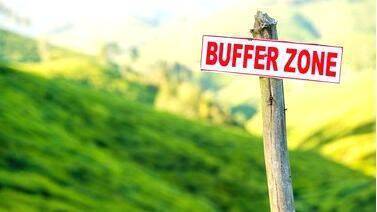 NEW DELHI: The supreme court confirmed to the state that it will make amendments to the 41st passage of the earlier made verdict on the environmentally sensitive areas in buffer zones. Kerala for a long has been vocal about the sensitive buffer zone issue and wants an exemption in restrictions in the ruling. Meanwhile, the court reasserted that it won't allow any mining process to be started in these protected environmental areas. Lawyer Jaydeep Gupta who appeared for Kerala admitted to the court about the state failing legal upkeep to inform their stance on the issue to the court at assigned times. The apex court sent many notices to the state but received no response.
The bench led by Justice B R Gavai heard Kerala's plea to bring amendment to the earlier verdict. The hearing from the centre and state government has thus reached completion. The court ergo put the case for another day to pronounce the verdict.
Kerala also asked the supreme court to not allow the resettling of people and many shops that are housed near the sensitive ecological spots where the buffer zone works are meant to proceed.