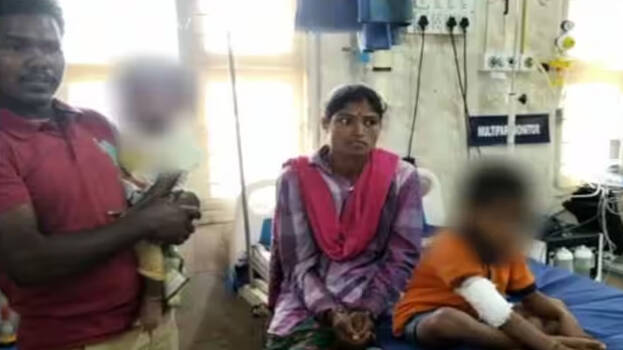 THRISSUR: A leopard attacked a five-year-old boy in Valparai. The boy injured is son of a plantation laborer, a native of Jharkhand. The boy has been admitted at the Valaparai Govt Hospital. The incident happened Sunday morning at 8 am.
The attack was on the Valparai-Malakkapara border. The leopard attacked the boy when he was accompanying his parents to the plantation. When the people heard the child's screams and created a commotion, the leopard ran away from the spot. The plantation workers said there was the presence of leopard in this area earlier also. The leopard had attacked and killed domestic animals in the area earlier.

The local residents said that they had informed the officials of the forest department about the leopard's presence, but no significant action was taken. Many migrant families are working in plantations here.