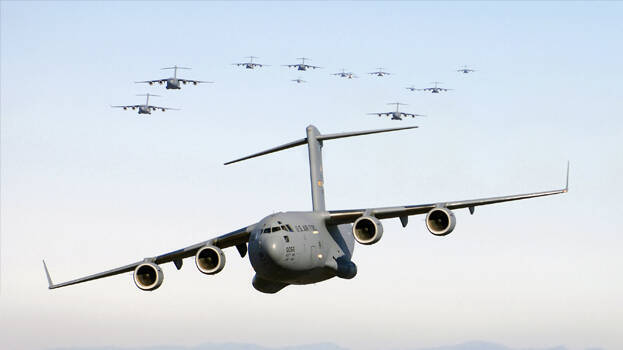 NEW DELHI: Flight services at Leh airport have been suspended after a C-17 Globemaster aircraft got stuck on the airport's runway. The Air Force officials say that the aircraft, which is used for transport purposes including Air Force rescue operations, got stuck on the runway due to efficiency issues.
As the plane obstructed the runway, take-off and landing of other planes were affected. All services to the airport have been cancelled. Officials said that the problems of the stranded aircraft are being resolved and the runway will be functional the next day.
Meanwhile, the Spain-based private company had successfully completed the test flight of the first of 56 C-295s to be built for the Air Force. After completion of construction and test flight of the first aircraft, a team of pilots and technical experts from India will be transferred to Spain soon, defense sources said. The C295s will replace the British-made Avro aircraft currently used by the Air Force. The Air Force had earlier decided to phase out Avro aircraft.