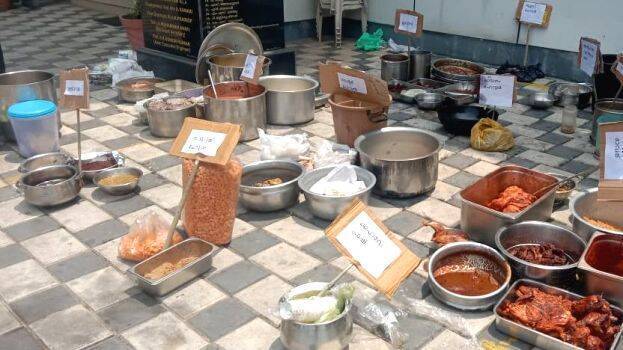 KOCHI: The corporation's health wing conducted a sudden inspection in famous eateries of Aluva and that was a story. Hotel Kavita, Hotel Ila, and Hotel Flora cooked stale food that was prepared weeks before. Chappati, chicken curry, and rice were hoarded which brought out a malodorous smell just after entering the kitchen. The officials said the hotels were just heating the rancid dishes and serving them to people.
The garbage piled in Aluva is not being moved to the Brahmapuram plant for days. This has brought the attention of corporation officials who sprung to action for an immediate inspection. The officials also checked how waste management is being conducted in such hotels in Aluva.
Meanwhile, in Attingal, out of the 21 hotels checked, 12 were closed after the officials found stale food replete from the hotel kitchen. Hotel Bright, Hotel Imrans, and Surya Bar are among the prominent names which went shutter after the check.
The seized food includes shawarma to fish curry. The food items were presented in front of the corporation building for the media to report.