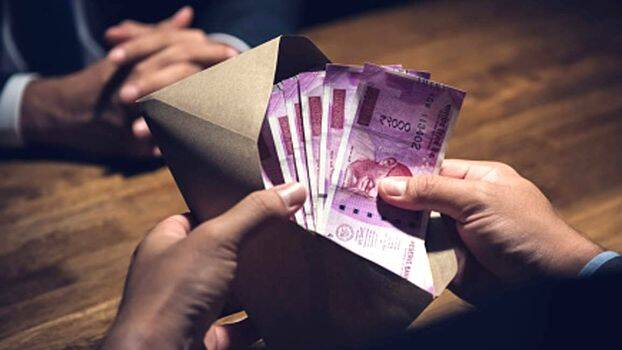 PALAKKAD: After the shocking bust of the Palakkayam village office bribery case, more village offices in the state are currently under vigilance lens. Village assistant Suresh Kumar took bribes from many saying the need to distribute the money among other officers in the office. Suresh Kumar's reasoning might be glib but the officers are not ready to keep any loose ends and have decided to track more details about the officers in the Palakkayam village office.
Even Vigilance is clueless about Suresh's knack to convince people and to make such money without the village officer's knowing.
Suresh used to deftly conduct the business of bribery. He never engages in phone calls to talk deals but is adamant about meeting personally to fix an amount. The vigilance was surveilling him for the past two months before pouncing with solid proof.
Palakkayam native Joshiy Abraham was denied an education loan for his daughter from Suresh for not paying bribe. According to natives, every home in Palakayyam at least for once might have paid Suresh his bribe. Suresh mostly targets daily wage workers who travel all the way to the village office from long distances. If delayed their need, the same workers need to travel again all the distance. Minding the arduous return to the office and the hassles of paperwork, the workers will give a lion's share of their daily earnings to Suresh.