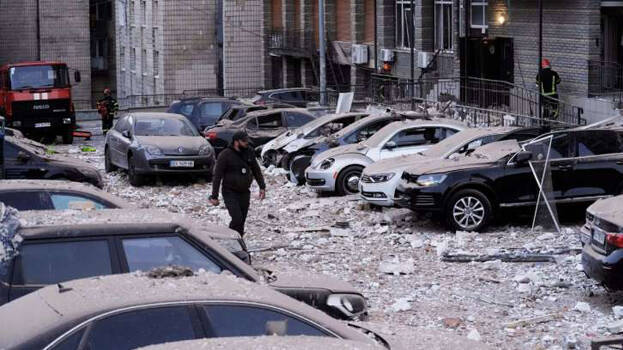 MOSCOW: Ukraine pays back with the same fury as Russian aggression. It is reported that two people were injured in an attack carried out by Ukrainian drones in Moscow this morning. Most of the violence reported during the Russian invasion, which began last February, took place inside Ukraine's borders. However, it was the Ukrainian drones that crossed the Russian border today, and attacked Moscow.

Ukraine's airstrikes took place in the western region of Moscow, where the residences of prominent figures including Russian President Vladimir Putin are located. The mayor of Moscow said two people were injured in the attack, which targeted high-rise buildings. The Russian Defense Ministry said it shot down eight drones that crossed the border. About 25 drones were reportedly involved in the attack. It is estimated that today is the heaviest attack in the Russian capital since the Second World War.
Meanwhile, another drone attack was reported on the Kremlin earlier this month. Russia has accused the explosion of two drones over the Kremlin as an assassination attempt by Ukraine against Vladimir Putin.