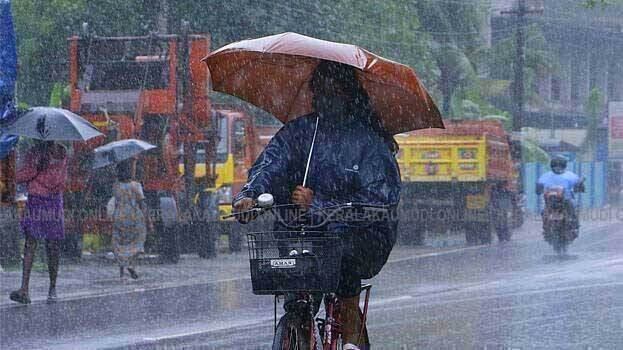 THIRUVANANTHAPURAM: Isolated heavy rains are likely to lash the state today. Yellow alert has been sounded in Pathanamthitta and Idukki. The Central Metrological Department has warned of heavy rain till June 5.
Yellow alert has been declared in Pathanamthitta, Alappuzha, Ernakulam and Idukki tomorrow and day after in Thiruvananthapuram, Kollam, Pathanamthitta, Alappuzha, Kottayam, Ernakulam and Idukki. Pathanamthitta and Idukki will be on yellow alert on Monday.
The National Oceanic and Atmospheric Administration has issued a high wave warning. The warning states that there is a possibility of 0.5 meter to 0.7-meter-high waves and storm surge along the Kerala coast till 11.30 pm tonight and the speed will vary between 10 cm and 30 cm per second.
As the rough seas are likely to intensify, fishermen should stay away from the danger areas as per the instructions of the authorities. Officials also informed that trips to the beach and recreation in the sea should be completely avoided.