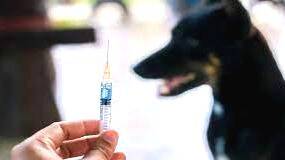 KANNUR: Patients are suffering because of lack of anti-rabies immunoglobulin for rabies in government hospitals. None of the medical colleges, district and taluk hospitals have this serum.
Rabies vaccination is available in 573 government centres and immunoglobulin in 43 government institutions. Medical Services Corporation is of the position that if the medicine is mandatory, it should be purchased at its own expense. The superintendents of some government hospitals have also run out of vaccine purchased at their own expense and sponsorship. A one-and-a-half-year-old boy who was bitten by a stray dog in Panur had to visit all the hospitals in the district for vaccination. Finally, the child was admitted to a private hospital.
Must be administered in 24 hours
For severely injured patients, immunoglobulin is injected around the wound within 24 hours. Only intradermal rabies vaccine for those with minor scratches is available in some places.
The health department explains that the reason for the shortage is that drug companies have reduced production. But the hospital authorities say that the reason is due to negligence of the Medical Services Corporation in issuing the orders.
Animal bites per day - Rs 2000-3400
The price of the vaccine is Rs 375
In private hospitals- Rs 3000 to 4000
No model clinics
The Health Department's announcement that model anti-rabies clinics will be started in all district and general hospitals and medical colleges has just been announced. The clinics are meant to bring the treatment of people bitten under one roof. There will be a wound washing area, clinic, vaccination and wound care area. It was announced that anti-rabies vaccine and immunoglobulin will be available in the clinic.