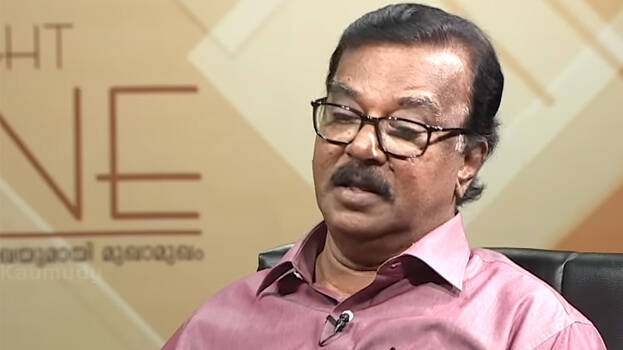 Chief Minister Pinarayi Vijayan recently released the autobiography of former minister and senior CPI leader C Divakaran, 'Kanal Vazhikaliloode. In the days that followed, there were open letters and revelations about various cases that created a lot of political uproar in Kerala. Speaking to Kaumudy TV, C Divakaran clarified these things and his life experiences.
"The autobiography is my blood, my lifeblood has flowed into it. My political career is a coincidence. I came to Parliament for the first time after turning 60. I received strong support from Veliyam Bhargavan, who was then party secretary. I entered the fray after overcoming many objections. I found Veliyam Bhargavan to be the smartest and strongest among the party secretaries. If you want to be a Communist Party leader, you need backbone and self-confidence, Chief Minister Pinarayi Vijayan is such a person. He has always demonstrated the authority and willingness to do what he feels is right.", Divakaran said.
C Divakaran also clarified his opinion on fake document and mark list controversies. "Left political leadership should seriously intervene in such matters of youth. When we were young, senior leaders like MN Govindan Nair and C Achutha Menon interfered in such issues. Youth are a good asset in the political arena if properly guided.", he added.