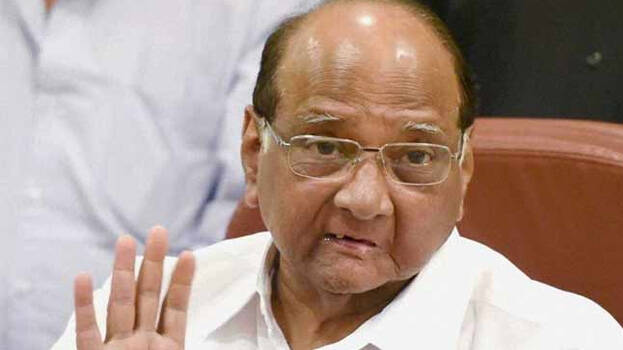 NEW DELHI: Maharashtra Governor B.S. Koshyari late on Monday invited the Nationalist Congress Party (NCP) to form the next government in the state, the party's national spokesperson Nawab Malik said.
"Our delegation has been invited by the Governor and the indication is that a letter of invitation will be given to us. Tomorrow we shall discuss with the Congress on the ways and means to form the next government," Malik told newspersons.
Earlier, senior NCP leader and former Deputy Chief Minister Ajit Pawar informed the media that he was called by the Governor at 8.30 p.m. and he was proceeding to the Raj Bhavan for a meeting along with half-a-dozen other leaders, but claimed that he had no knowledge as to why he was called.
Malik added that given the short 24-hour time limit, the Congress-NCP could not comply with all the requirements to enable the Shiv Sena to finalise its claim for forming the government.
"The Governor requires letters with signatures, names, constituency names and the number of all the supporting legislators which was difficult to organise at such short notice. The Sena sought additional time, but the Governor expressed his inability to grant the extension," Malik said.
"We will hold discussion with the Congress based on the letter the Governor will give us...we will take a final decision (on steps to be taken) tomorrow," Malik said.
With 54 MLAs, the NCP is the third-largest party after the BJP (105) and the Shiv Sena (56).
The NCP's ally Congress has 44 winning candidates in the 288-member house where the majority mark is 145.