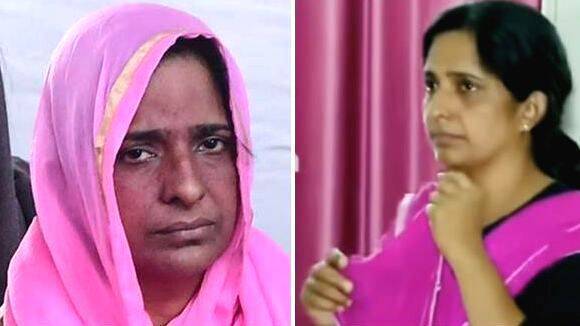 VADAKARA: The Special Investigation Team has submitted the sixth and final chargesheet in the sensational Koodathayi serial murders in court on Monday. The 1,061-page chargesheet is on the murder of Annamma Thomas, the first death in the murder series. The SIT headed by SP KG Simon has now been able to timely submit the chargesheet of all six murders. 79 documents were submitted along with the chargesheet that also named 129 witnesses.
As per the chargesheet, Jolly Joseph is the sole accused in the murder of Annamma Thomas. Jolly is the prime accused in all the six murders in the Koodathayi murder saga. SP Simon told local media that Jolly used a dog poison called 'Dog Kill'- a deadly poison used to kill dogs-and mixed it with Annamma's mutton soup to kill her. The incident was on the morning of August 22, 2002. Annamma used to have mutton soup regularly. In order to make the odour of the poison go unnoticed, the poison was mixed on August 21 itself.

In the chargesheet, it is said that Jolly's prime motive to murder Annamma, her mother-in-law, was the fear that the latter would spill the truth about her educational qualifications. She had only studied till pre-degree but had married into the family by lying that she is an MCom graduate. Annamma persuaded Jolly to find a job and advised her to pursue B.Ed. Jolly tried to fool Annamma by saying she enrolled for B.Ed in Pala. Her other motive was to get control of the house by murdering Annamma. The charge sheet also cites that if a thorough investigation was conducted on the case, all the other five murders could have been avoided.

In order to procure the dog poison, Jolly acquired a prescription from a doctor at the Kozhikode district veterinary hospital, by that there was a dog in her house that needed to be euthanised. She used the name 'Devi' for the prescription. The prescription copy is crucial evidence in the case.
The case was investigated by Perambra CI KK Biju and supervised bu Vadakara DySP Prince Abraham.