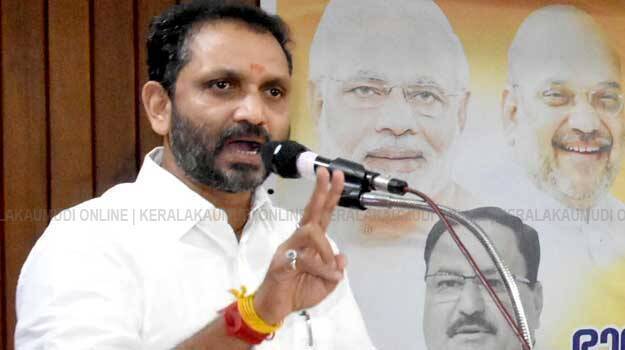 THIRUVANANTHAPURAM: New BJP State president K Surendran has said the party's aim will be to get more seats in the upcoming local body elections.
BJP will come to power in hundreds of local body institutions. Another goal is to grab power in the next assembly election. It is not a big deal. The party is going ahead with that goal, according to him.

Aim more local body seats

"The BJP will make headway in the local body election. It will rule hundreds of panchayats, municipalities and corporation. The work done by previous BJP councillors will be evaluated. Steps have been taken to start campaigns highlighting problems of the people at grassroots level.

Forming government

The BJP's goal in the State will be to form a government in the State. There will be a big change in Kerala in the next one year.
In Tripura, where we had 1 pc vote we formed a government and in Kerala we have 16 pc votes under existing circumstances, we will be able to increase this.

Over the past ten years, only BJP has had the increase in vote percentage. Prior to Kuttanad by-election, there will be proper preparations.

Election within party

The reorganisation of the party will also be completed soon."