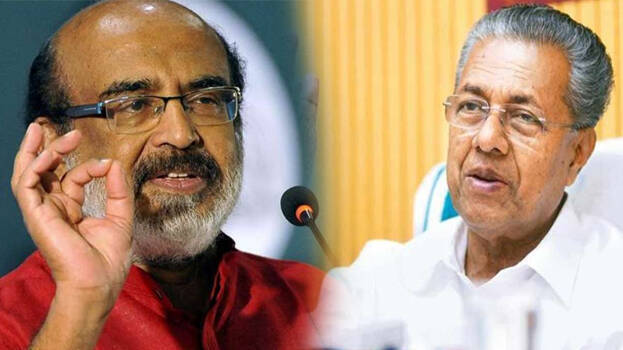 Kerala Finance Minister Thomas Isaac took to his Facebook page to explain the details of the funding for 20,000-crore Covid package announced by the chief minister, the other day, to overcome the crisis created by Coronavirus outbreak.

The State will find its own means to mobilise the fund for Covid package. At least half of the loan amount allotted for the next year will be draw in the beginning of the year itself.

From his FB post:

"Actually, in his address to the nation in the wake of Coronavirus, the prime minister had discouraged the people while the chief minister
had declared special package for the people of Kerala for overcoming the crisis created by Corona outbreak. Though the Janata curfew declared by the prime minister is in good spirit, there are more crucial issues.

How will quarantined people make a living? The prime minister didn't announce any solution for this. In Kerala, despite its financial crisis, the State has declared 20k crore package.

Loan amount that has to be spent over 12 months for various schemes will be spent within the first two months. For example, opening of hunger-free food courts was scheduled for Onam but now, it will be opened in April itself.

Pension arrears/ advance will be disbursed. Those poor people without Welfare fund will be given a small financial help of Rs 1000.

Free ration will be given. Additional 2000 crore loan will be disbursed through Kudumbasree. The working days for a year under Employment guarantee scheme will be distributed over April-May itself.

All these offers will ensure cash flow in State's economy".