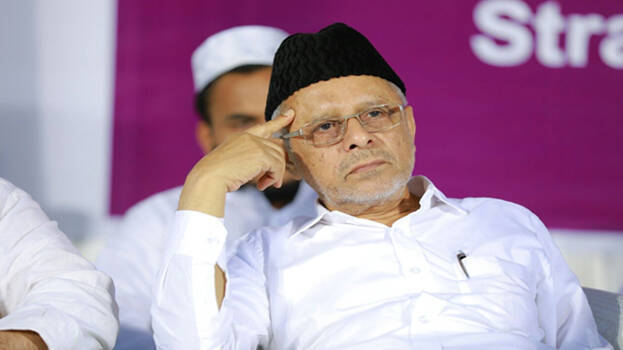 KOZHIKODE: A bit annoyed by Congress leaders coming out to support the construction of Ram temple in Ayodhya ahead of the Bhoomi pooja, India Union of Muslim League has called for an emergency meeting at 10 am on Wednesday.

The national executives will take part in the meeting. The League will announce its stand on the matter after Wednesday's meeting.
Muslim League has expressed its dissatisfaction over the statements made by Congress leadership including Priyanka Gandhi.

Priyanka Gandhi had said that the construction of Ram temple was an opportunity for unity, brotherhood and cultural togetherness. Apart from Priyanka Gandhi, several other Congress leaders like Kamal Nath had echoed the same stand.

Samastha leaders had already criticized the stance taken by Congress leadership in this issue.

Meanwhile, Prime Minister Narendra Modi will perform the bhoomi pooja on Wednesday. Preparations for the ceremony has already begun with illumination of the Ayodhya city. The functions to be held under the security of army will strictly follow Covid protocol.