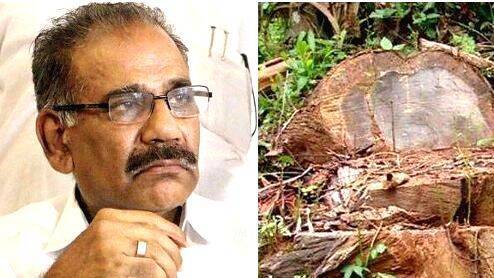 THIRUVANANTHAPURAM: DFO Dhanesh Kumar has been reinstated to the investigation team of the Wayanad Muttil tree felling case. Dhanesh has been given full charge of the investigation in the northern region. The decision was taken following the intervention of Forest Minister AK Saseendran. The removal of the DFO from the investigation caused a great deal of controversy.
Dhanesh, DFO, Kozhikode Flying Squad, was initially posted to investigate the state-wide tree felling case in Thrissur and Ernakulam districts. He was the leader of one of the five teams assigned to investigate the case. However, he was later directed to return to Kozhikode Flying Squad.
Dhanesh Kumar had said that forest officials were involved in the Muttil tree felling case. The Opposition had alleged that the removal of Dhanesh Kumar from the probe team was a coup. Following this, the forest minister intervened to reinstate Dhanesh to the investigating team.