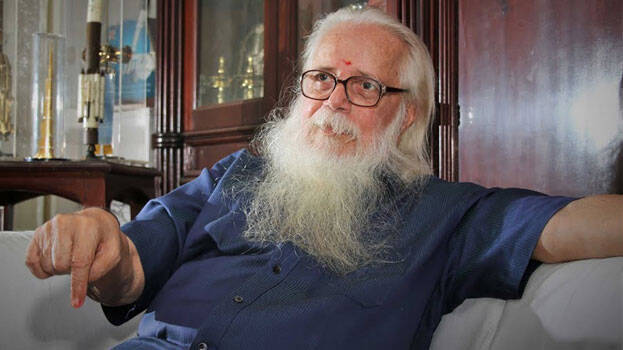 KOCHI: The CBI has asked the court not to grant bail to the accused in the ISRO espionage case. The CBI convinced the high court that Nambi Narayanan's case led to a situation disrupting the development of cryogenic technology which is suspected to be an international conspiracy. The CBI also said that if the accused are granted bail, there is a possibility of influencing the witnesses.
The CBI filed a counter affidavit in the court strongly opposing the arguments of the accused. If the accused in the case are granted bail, they will not cooperate with the investigation. Mental harassment against Nambi Narayanan took place inside police interrogation rooms. Witnesses there are police officers and there is a situation to influence them. The investigation will not proceed if a situation arises of granting bail to the main accused in the case.
The case is being investigated as per the directions of the Supreme Court. Therefore, the CBI argued that the accused should not be granted bail for any reason. Nambi Narayanan joined a party on the pleas. The CBI is probing the conspiracy case as per the directions of the Supreme Court on the plea filed by Nambi Narayanan.
The High Court is hearing the bail pleas of the first accused S Vijayan, second accused Thampi S Durgadath and eleventh accused P S Jayaprakash related to ISRO spy case. The pleas of Vijayan and Thampi S Durgadath were considered before a bench of Justice Ashok Menon and Jayaprakash's plea before Justice K Haripal yesterday.