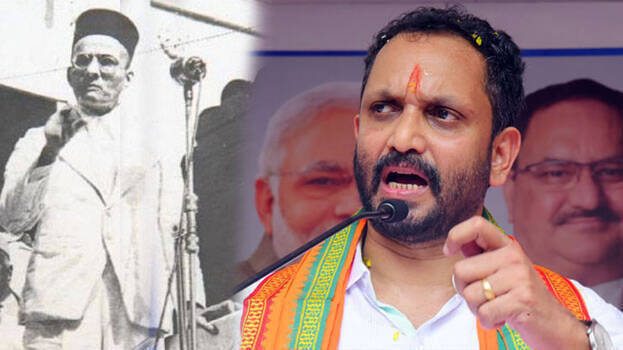 THIRUVANANTHAPURAM: The state BJP came forward supporting the inclusion of RSS leaders in the new syllabus of MA Governance and Politics at the Kannur University. Addressing the media, BJP state chief K Surendran asked what is wrong in learning about Golwalkar and Savarkar. Surendran blamed that history is not a monopoly of anyone and that communalism is unleashing in Kerala.
Meantime, the university's vice-chancellor said the syllabus has been temporarily frozen. The VC informed this to the KSU activists who were protesting. The syllabus will not be taught until the decision of the higher education council comes.
The KSU and MSF activists had protested alleging that sections on Savarkar and Golwalkar were included in the syllabus and those on Gandhiji and Nehru were omitted. The chapters were prepared by an eight-member committee appointed by the University Syndicate. The student organizations alleged that this was an attempt by the university to implement Hindutva agenda.