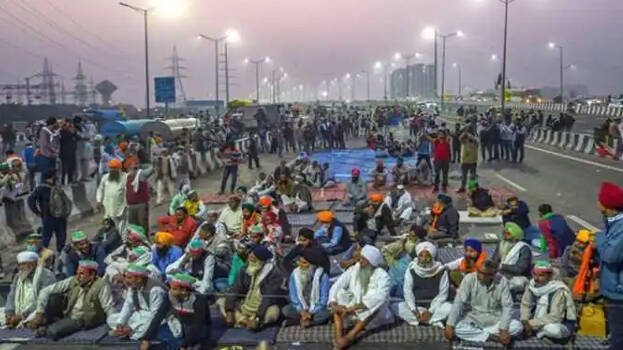 NEW DELHI: The Bharat Bandh called by the Samyukta Kisan Morcha (SKM) seeking withdrawal of farm laws is continuing. The bandh which started at 6 in the morning will end at 6 in the evening. Farmers are blocking roads in many parts of the country as part of the ban. Reports said that this was causing severe traffic snarls.
National highways and railways are blocked in 230 centers in Punjab and Haryana. There is a long line of vehicles on the Gurgaon-Delhi border. The police have started taking steps to facilitate transportation. Some trains have been cancelled after railway lines were besieged. The protesters are also blocking the Delhi-Meerut Expressway. The Haryana government had yesterday asked the people to think of ways to deal with traffic congestion.
Although transportation is severe in the borders of Delhi following the blockade, everything is normal in the national capital. There is no call for a Bharat Bandh in Delhi. However, more police have been deployed. The police said that incidents like obstruction of traffic will not be allowed under any circumstances. No untoward incidents have been reported from anywhere. The Samyukta Kisan Morcha claims that the bandh is a complete success.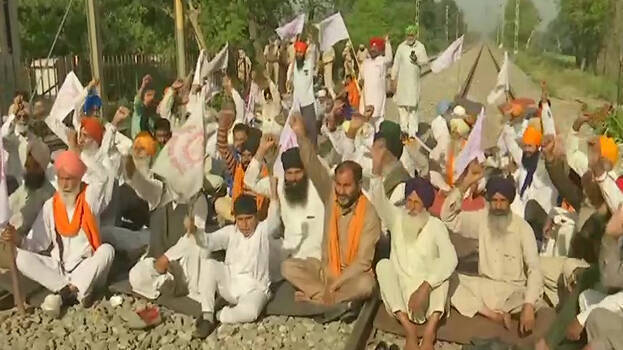 The hartal called by the trade unions in Kerala declaring solidarity with the farmers agitation is total. Private vehicles are seen on the roads. However, shops are completely closed. The hartal is from 6 am to 6 pm. In wake of the hartal, there are no KSRTC services. However, trains are running smoothly. Attendance in offices is very thin. No incidents of violence have been reported from anywhere in the state. A large contingent of police has been deployed in the state.