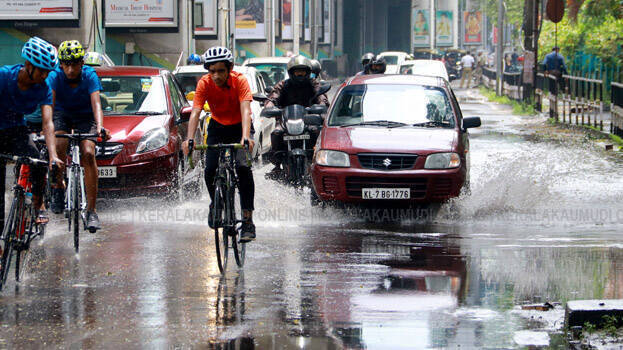 THIRUVANANTHAPURAM: Heavy rains are likely to lash the state even today. Orange alert has been sounded in three districts. Orange alert has been issued in Pathanamthitta, Kottayam and Idukki. The Met Office has forecast isolated showers in hilly areas.
There are chances of strong winds in all districts except Palakkad and Kasaragod. Authorities have directed fishermen not to venture into the sea till Friday. There were heavy rains in many places yesterday. There were landslides in Malappuram and Palakkad. There was mudslide at Munnar 5th mile.
Kallar dam has been opened. Two shutters were raised to 10 cm. Authorities have warned people on the banks of Kallar and Chinnar rivers to be vigilant. The water level in Idukki dam has risen. The shutters of Mattupetty dam will be raised further.
The water level in dams in Thrissur has also gone up. Red alert declared at Peechi and Peringalkuthu dams. The shutters of the chimney dam will be raised further. Vigilance was issued in Karuvannur and Karumali areas.