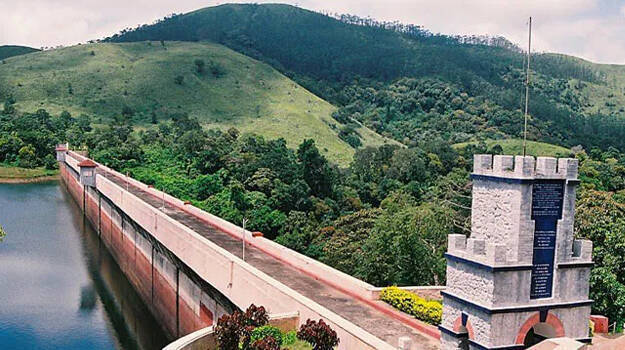 IDUKKI: The monitoring panel appointed by the Supreme Court said the water level in the Mullaperiyar dam will be controlled according to the rule curve. According to the status report submitted in the court by the Central Water Commission, the current rule curve is 138 feet. When the water level reaches this level, the spillway shutters of the dam will be opened and water will be released into the Periyar. The current water level is 137.6 feet.
The rule curve is ten days from June 10 to November 30. The rule curve for June 10 is 136 feet. It increased again. The rule curve was 140 feet on September 10 and the maximum water level on September 20 was 142 feet. Decreased again. The water level was 138 feet from October 20 and then was fixed to 141 feet on November 20 and a maximum of 142 feet on November 30.
This was submitted in the Supreme Court but Kerala was not ready to accept it. Kerala is of the view that it is not correct to fix the rule curve at 142 feet twice. Due to this, the court has not pronounced the final verdict on the rule curve. As of Tuesday morning, 3244 cubic feet of water was flowing into the dam every second. Of this, 2077 cubic feet is being drawn to Tamil Nadu.
The emergency monitoring panel met online on Tuesday as per the Supreme Court order. The panel consists of chief engineer of the Water Commission and representatives from Kerala and Tamil Nadu respectively. Kerala has asked Tamil Nadu to inform 24 hours before when water is released.