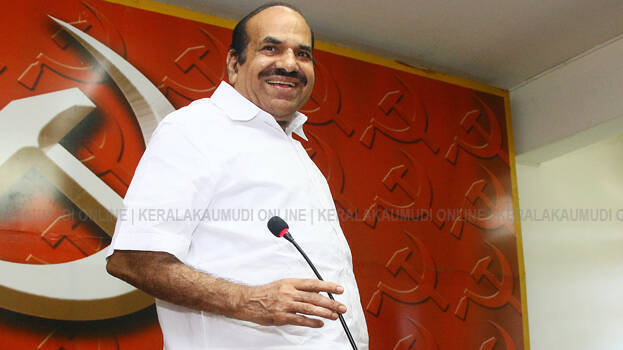 THIRUVANANTHAPURAM: As he has recovered from his illness and his son Bineesh Kodiyeri granted bail, it has been indicated that Kodiyeri Balakrishnan is all set to return to the post of CPM state secretary. Though it was thought that he might return to the post of party secretary after the convention of the state meet, the party leadership indicated that there should be no delay in taking over the post.
Kodiyeri took leave citing health issues and arrest of his son Bineesh Kodiyeri in a money laundering case. He took leave pointing treatment for his health issues. Kodiyeri stepped down from the post on November 13 in 2020. A year after Bineesh was granted bail and Kodiyeri recovering from his illness, senior party leaders opined that as the hurdles before him have been removed, he can return to the post.
A Vijayaraghavan is in charge of the post after Kodiyeri stepped down. Vijayaraghavan did not attend the state committee following Covid. Vijayaraghavan will be attending the party secretariat convened tomorrow. A decision will be taken on Kodiyeri's return tomorrow.