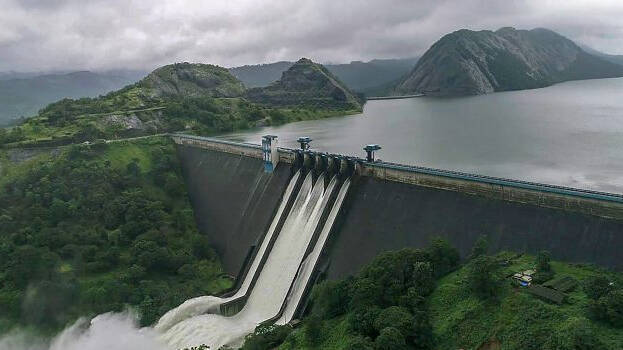 IDUKKI: Water Resources Minister Roshy Augustine said the Idukki dam will not open today as the rains have eased and there is no need to announce red alert. The water level of the dam is presently 2398.46 feet. The water level has been rising slowly as the flow of water to the dam has decreased.
The minister said they have asked Tamil Nadu to take more water and all arrangements have been taken to open the dam in case of heavy rains. An orange alert was announced in the dam yesterday. As per the present rule curve, if it reaches 2399.03 feet, a red alert will be announced. A decision has been taken to raise the shutters of the Cheruthoni dam and release one lakh litres of water per second if it has to be opened.
Meantime, he said Kerala's stand in the Mullaperiyar case has been informed to the court and now it is up to them to decide. Our present interest is the safety of the people. The minister said that climate change since 2017 has been pointed out in the court. The minister is of the stand that no meeting has been convened in the tree felling issue.